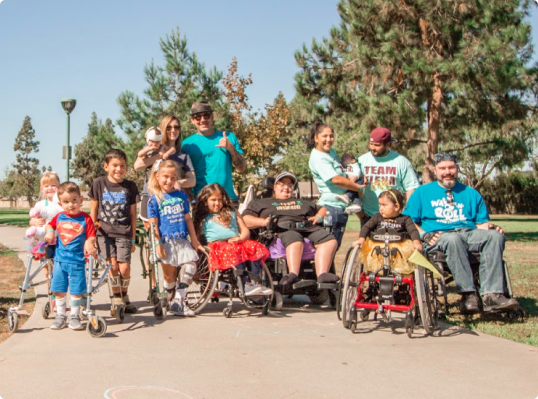 Our Impact
Benefits from the NOAC Turkey Day Race support not-for-profit organizations. Spina Bifida of Louisiana, is one such non-profit, tax-exempt organization that helps affected individuals and their families by providing resources and raising awareness about the condition and its prevention.
For more insight into their mission and organization, visit www.sblouisiana.org
Our History
Spanning across several generations, the Turkey Day Race has captured the hearts and imaginations of athletes and spectators alike, becoming a hallmark of endurance and passion.
Over the years, the race's history has evolved into a multifaceted and revered event, and has become a cultural event for families across several generations, attracting participants from all corners of the globe.
Click within the box and the press Up Arrow Key to play
Tap within the box to play
If I cannot participate in the race, can I transfer my number or get a refund?
Turkey Day Race registration fees cannot be refunded or transferred under any circumstance, including, but not limited to, cancellation of the event or of your participation or change in the date, nature, or format of the event.
An event may be canceled or changed due to severe weather or other factors that threaten the safety of participants, staff, or volunteers. Please also note that race bibs cannot be transferred to another participant.
Can I wear headphones during the race?
Experience the full excitement and safety of our race by leaving your personal music devices at home. The Turkey Day Race encourages a headphone-free environment for all participants.
Can I run/walk with my dog?
Dogs should not be brought to this event for the safety of all participants and volunteers.
Can I push my child/pet in a stroller?
To ensure the safety of all participants, we advise against the use of baby strollers/joggers during the Turkey Day Race. While we fully support the use of strollers in training, their inclusion in races can pose risks to runners and children.
If allowed in a race, strollers, baby joggers, or similar devices should be started in the back of the runners and walkers.
Can I pick up a packet for someone else?
Yes, but please make sure they are aware that you are picking up their packet.
When is the packet pick-up?
Packet pick-up is on Monday and Tuesday before the race from Noon – 6:00 PM at the New Orleans Athletic Club.
Can I pick up my packet the day before the race?
Packet pick-up is only on Monday and Tuesday, but we will have race day registration starting at 6:30 AM on Thursday morning.
Where should I park on race day?
You can park in all legally marked parking spaces. This includes along Roosevelt Mall Dr where there are no barricades, along Marconi in spaces with a straight line, not curved. Parking on the neutral ground is prohibited. Please be mindful of all parking signage.